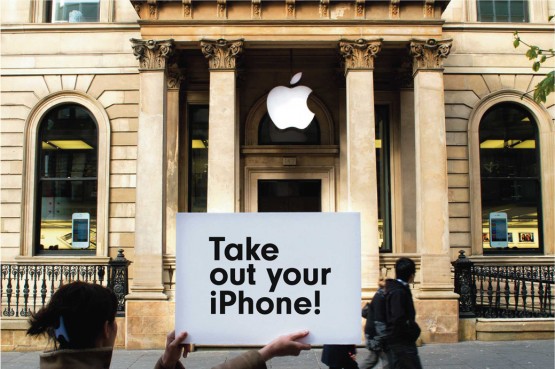 Come along to our new 'how to video with your iPhone' workshop and you could win our £1000 workshop award from Northern Lights.
Anyone can grab their iPhone and start videoing what they see around them. But with a little bit of creative thinking you could be poised to capture something compelling, unique, and which will get everyone talking. Our workshop will be held  in the  super stylish Apple Store on Glasgow's Buchanan St will give you that creative edge and show you some secret hints & tips for getting the best video from your iPhone.
The workshop takes place on Sunday 29th April, 10am till 5pm. Northern Lights Director Nick Higgins will help inspire your creative thinking, and then challenge you to create your own video, in less than an afternoon. There'll be help on hand from the Apple Store to prepare your video for uploading to the Northern Lights website and then the finished works will be screened right there in the store.
So what are you waiting for? You'll find more info on the workshop  and information on how to sign up at the 'Shoot a video on your phone' event - there are only 20 places, and it's on a first come first served basis, so get in there quick!
Not convinced that your iPhone is powerful enough to make the grade? Check out this brilliant clip from the BBC's Click about making a film on your iPhone 4S. If they can do it, we can too!
If you don't have an iPhone 3GS, iPhone 4 or iPhone 4S, or are based too far away from Glasgow to attend, all is not lost; you can set up your own workshops (and still be elegible to win the workshop award) and well help you do did. Why not enlist your street, book group, your school or your workmates, to get together and run a workshop? Get in touch with us here and we'll send you all the info you need to get started.