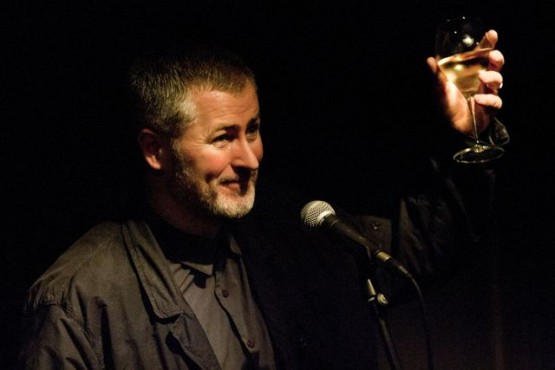 DIRECTOR NICK HIGGINS AND SOME OF HIS 121 CO-DIRECTORS TAKE TO THE RED CARPET FOR THE PREMIERE OF WE ARE NORTHERN LIGHTS AT GLASGOW FILM FESTIVAL Cabinet Secretary for Culture, Fiona Hyslop, supported Director Nick Higgins and some of his 121 co-directors today (Sat 16 Feb) as they took to the red carpet at the Glasgow Film Festival for the premiere of We Are Northern Lights – Scotland's first mass participation film and a unique self-portrait of Scotland by the Scots. They were joined by some of the project's supporters including television celebrity, Sanjeev Kohli, Creative Scotland's Director of Creative Development, Iain Munro and Head of The Mental Health Foundation Scotland, Isabella Goldie. The feature length documentary will be shown around the country from March onwards. For details please see Press Release.
Yesterday was the last regional premiere and it has been one heck of a journey.
From the packed world premiere at the Glasgow Film Festival to the sold out screenings of Edinburgh, the funny guys of Aberdeen to the belly laughs of Inverness; from the snow sculptor of Stirling and the warmth of Dundee to the freezing heroism of Dumfries – it has been quite a journey. Each screening has been received with incredible warmth and each co-director has hopefully enjoyed their moment of public recognition, but this is only the beginning…
In early April we will visit the bright lights of New York as part of the official Scotland-Tartan Week celebrations, for two preview screenings hosted by the American Scottish Foundation. We have a specially subtitled version for our American cousins and I look forward to sharing their reactions with you after the April 11th screenings.
Following that, the last two weeks of April will be busy with screenings across the Highlands and Islands. So please join us in Elgin, Thurso, Ullapool, Uist, Skye, Oban, Campbeltown and Perth… and then… and this is the big news…
From Friday May 3rd, We Are Northern Lights will be released by Cineworld across all their Scottish sites! That means that We Are Northern Lights will be screened in Cineworld cinemas across Glasgow, Edinburgh, Aberdeen, Dundee and Falkirk.
We are the first Scottish documentary to ever receive a theatrical release from a commercial cinema chain, so please be under no illusions this is momentous! Give yourselves a collective pat on the back, or if you are me, a big, bristling and delighted bear hug – oh yes, you deserve it!
So it is game on, we're up against Iron Man 3 and Star Trek 2! Be a real superhero for us: the challenge is simple, we need to fill every screen on Friday the 3rd of May. If we do that, the cinemas will give us more screen time and a longer run in the cinemas.
Tickets for Cineworld will not go on sale until 2 weeks prior to the first showing, so from around April 19th. If you happen to go to Cineworld between then and now you might just see our posters and better yet, our trailer playing alongside the likes of Die Hard 4. It is the stuff of David and Goliath and I for one am loading up my sling shot!
The first ever Scottish documentary to be released in a commercial cinema chain – and it was made by the people of Scotland!
So don't forget to spread the word, share our official trailer on Twitter and Facebook, and sign up for updates from us on our community page.
See you at the cinema!
Yours brimming with pride,
Nick & all the team.