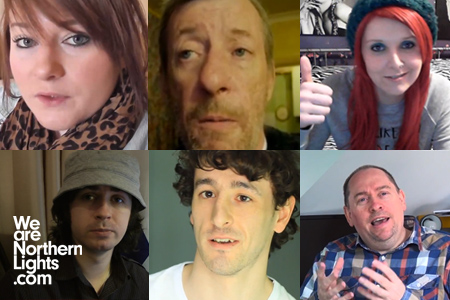 Submitting a video to Northern Lights doesn't have to be a complicated affair. All you need is yourself and a camera.
With only 5 days to go until the submission deadline, now is the time to press record.
Set up a camera on a tripod, or fire up your webcam, and get some thoughts off your chest. We want to hear about your hopes, dreams, and realities.
Why not answer the 3 questions? Rant, sing, or read a poem. Tell us about your first or your favourite memory or an issue that matters to you. It's takes no time at all and we want to hear what you have to say.
Don't plan it, just do it! Oh and there's £10K cash awards to be won too!