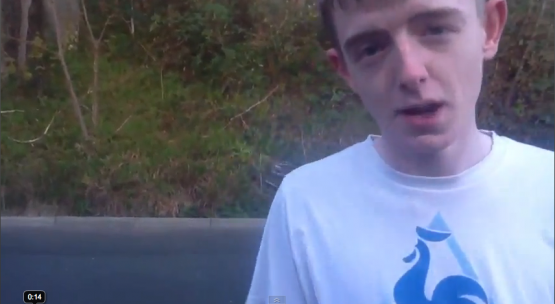 The Northern Lights project is all about sharing stories, thoughts and experiences but sometimes people face obstacles to getting involved. Sometimes it is as simple as being unaware of the project's existence, sometimes it has more to with resources and the ability to use technology. The Best Ambassador Award is for those people that help us and others overcome these obstacles and get involved.
However you choose to do this is entirely up to you. Whether you support us with tweets, write a blog, or just shout it from the rooftops – being our ambassador means you will be someone who encourages, helps, or introduces new participants to the Northern Lights project. This could be as momentous as enrolling your entire village or as simple as driving your friend to a special location to help them shoot their submission.
So pick up a camera, help someone else get involved, host your own workshop, or simply get online and this award could be yours.
We are looking for real effort with a positive impact. We're asking you to take ownership of the Northern Lights project. If you're looking for a creative example, the Skelemorlie boys have the right idea! Take a look:
If you've already been telling your friends about Northern Lights, we want to hear from you!
By putting yourself forward as a potential candidate for the Best Ambassador award you could be in the running to win £750 – and, of course, lots and lots of gratitude from us and those you help.
The winner of this award will be selected by the Northern Lights team and the award will be announced in July.
Are you ready to put yourself forward? Read more on the Best Ambassador Award page or go ahead and email us at hello@wearenorthernlights.com
Don't forget you can keep in touch with us anytime online on Twitter and Facebook – so keep us informed of what you're up to and we'll be keeping our eye out for ambassadors too.
All the best for now, and we can't wait to hear from you.