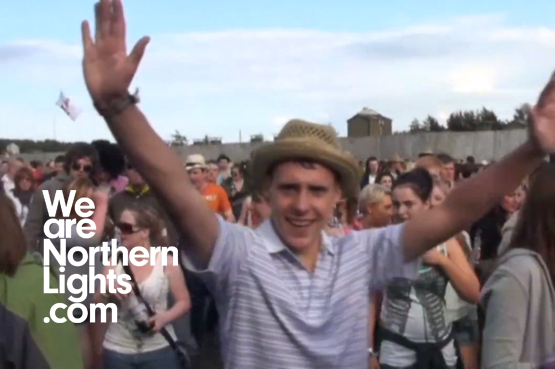 Award: Best Ambassador – £750
Best Ambassador is awarded to the individual who promotes, helps, or introduces new participants to the Northern Lights project. This could be in terms of online promotion on social networks like YouTube or Twitter, or offline in terms of Host Your Own workshops or filmmaking support to those who are making videos for the first time.
The winner(s) of this award is selected by the Northern Lights team.
Best Ambassador Award Winners
The Best Ambassador award left us with another tough decision – so we've selected 3 of our Best Ambassadors and we are splitting the award 3 ways. So congratulations to our winners:
Kim Hickey (£250) - Kim gave an outstanding contribution to workshops! Kim volunteered at all of the Diversity Films workshops, she championed the project and workshops via Twitter and Facebook, and even ran a workshop at the Glasgow Women's Library. Thank you Kim for going above and beyond!
Darren Dowling (£250) - Darren championed the project in several ways including the Northern Lights Information Video that he then posted on different networks. He has also been an active community, giving feedback and encouragement to other submitters, and generally keeping us on our toes! Thank you, Darren!
Norman Bissell (£250) - Last but certainly not least, Norman has been a huge contributor. Norman arranged a workshop in Luing and got the people of his community involved in Northern Lights, in person and online. Congratulations, Norman!