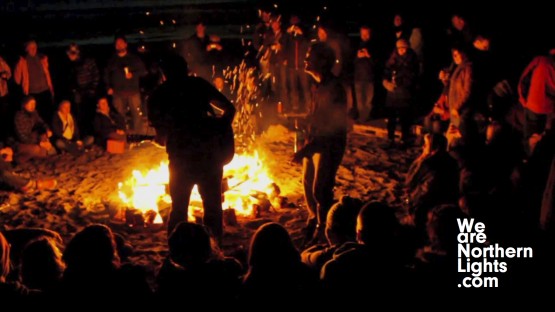 As we write, our free community screenings are happening up and down the country, but this month we have some even bigger news…
We've been nominated for a Bafta!
Our nomination for the BAFTA Scotland Audience Award was announced last week. It is a great honour to be nominated and we are up against some strong films including I Am Breathing, The Wee Man and Fire in the Night. I'm sure you will agree, it is a tremendous accolade, especially for our 121 co-directors and everyone who helped make the film a success.
BAFTA Scotland Cineworld Tour
The fantastic thing is that as part of the nomination, we are delighted to tell you that We Are Northern Lights will be returning to the big screens in four cities as part of the Cineworld BAFTA Scotland tour.
From the 20th to 29th October you can see the film at Cineworld multiplexes in Glasgow Renfrew Street, Edinburgh, Aberdeen Union Square and Dundee. To see full details of screening times and ticket prices – and to book tickets – keep an eye on this page on the Cineworld website, which should be updated soon.
If you missed our successful Cineworld run earlier this year – or if you simply fancy seeing it again – now's your chance to bring your family and friends and watch 'the people's home movie' in all its full glory on the big screen!
Vote for us!
It seems entirely fitting that 'the people's home movie' is up for an award that will be decided by a public vote, so we hope you'll show your appreciation by making your vote count!
Voting will be timed to coincide with the release, starting on Sunday 20 October until Tuesday 29 October.
Keep an eye on the voting page of Cineworld's website to see the various ways that you can vote. The winner will be announced on the night of the awards – Sunday November 17th.
Video on Demand
Soon we will have some exciting news about our video on-demand and DVD releases.
In keeping with the collaborative nature of our project we are working on ways to make it possible for everyone to benefit from our film's success. There will be more news on this very soon.
We know we can count on you to show your support and celebrate Scotland's landmark crowdsourced feature film and if we're lucky we'll see you on the red carpet and if we're not… we'll see you on the dance floor, as even to reach this point is an incredible achievement!
Well done to all of us!
Nick & all the team