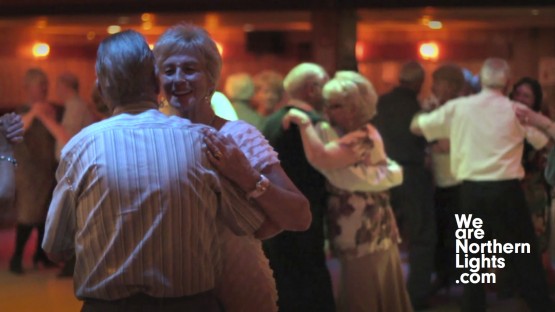 Seen the film in the cinema and enjoyed it? Now you can watch it online!
We hope you agree that We Are Northern Lights paints an inspiring picture of Scotland.
Created as a result of mass participation, Scotland's first ever crowdsourced documentary is an incredible example of what can be achieved when creative people collaborate to express their lives, hopes and dreams on screen.
Online Release from today
The film will go live with a full digital distribution release from today, Friday 18th of October, when voting for the Bafta Scotland Audience Award also begins.
For a single payment of £3.99 you can now watch the film online.
What better way to remind folk of the great beauty, humour, tolerance, vision, diversity and resilience that can be seen in the people and places of Scotland than by sharing our unique national film portrait with the rest of the world?
Of course you can also catch the film on the big screens in Scotland, from 20 October through to 29 October, as part of the Cineworld Bafta tour. Screening details on this page of the Cineworld website.
Share our national self portrait with the world!
Thanks to our innovative partnership with Scottish-based online distributor Distrify, you can now share our national crowdsourced feature film with the world – and even earn some affiliate revenue for doing so!*
Just follow these simple steps:
1. Go to our Distrify player
2. Click on the button that says EMBED or SHARE
3. Enter your email to sign up for a Distrify account
4. Then share the Distrify player – all you have to do is host the film via your blog, website, twitter account or just share on your facebook page by selecting an option in the player, or by simply cutting and pasting the new EMBED code or SHARE link provided in the player.
Once you have done this you will earn 10% of any sale made from the player you shared.
It really is that easy, but just remember you must register first to be able to recoup any fees.
If you have any questions about how this works, please go to Distrify's support page, as the good folks there have all the answers.
Extra Special Offer for Co-Directors!
If you're one of our 121 co-directors, you stand to benefit even further!
As key contributors in the film's success we are keen to share any potential windfalls and so we are going to provide you with a special affiliate fee of 25% of streaming fees, as long as you share film.
That means you'll earn £1 every time someone streams the film through the player you have shared.
To take advantage of this co-director offer all you have to do is follow the exact same steps as listed above, but once you have registered you MUST send us an email to hello@wearenorthernlights.com informing us that you have registered and you wish to take advantage of the co-directors special offer.
Please put Distrify co-director in the email subject heading.
So are you ready to join the digital distribution dance?
Let's all share in the glory and maybe even commercial success of Scotland's first ever Bafta-nominated mass participation movie!
Oh and don't forget to VOTE!
Nick & all the team
* Video on demand release currently only applies to the following territories only:
United Kingdom
Jersey
Guernsey
British Virgin Islands
British Indian Ocean Territory
Malta
Gibraltar
Isle Of Man
Stay tuned for news about any wider international release.