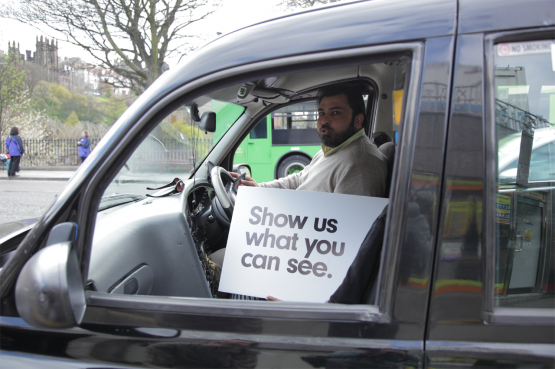 Want to take part in Northern Lights and win £100?
We are launching a weekly competition called 'Submission of the Week', where you can win £100 for taking part.
Each week, beginning now, we will select a winner from the best direct submissions of the week and award its maker £100. A direct submission is one filmed for the project – specifically, we'd like your video to speak directly to us by answering one of our three questions:
1. What can you see?
2. What do you wish you had seen?
3. What would you like to see in the future?
When will the competition be judged?
Each week will run from Tuesday to Sunday, with winners announced the following Monday. To get us started we have extended Week One. You can enter for Submission of the Week from today, Tuesday 17th, and you have until Sunday 29th April to upload your submission. The first winner will be announced on Monday 30th. We hope this will give you a head start to get out there with your camera or phone to capture your video!
What will win?
There is no secret to winning, but we want to see something new! Send us submissions that show us a new side to Scotland – maybe it's something funny, something sad, or something you see every day – anything that shows us your Scotland. Need a little  inspiration? Check out our interview with Nick Higgins on what makes a great submission.
How will I know if I have won?
Winners will be posted on the blog and announced on our Facebook, Twitter, and in our newsletter each week – so 'Like', follow, and sign up to be the first to see the winning video.
Best of luck, and may the best submission win!