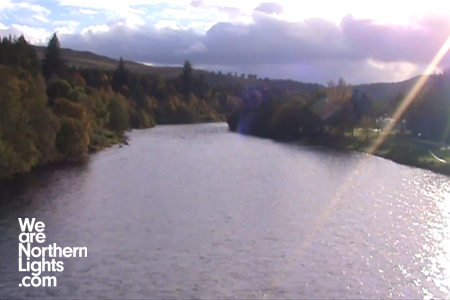 As we mentioned in Monday's blog, Ken Loach's new film The Angels' Share is set partly in the Scottish Highlands.
As you may know, our workshops will continue to take place across Scotland throughout the Northern Lights submission period. After our workshop visit to Aberdeenshire this week, we'll be joining you in Scotland's beautiful Highlands and Islands!
These events are a great introduction to the project are open and accessible to all, full of helpful tips on how to shoot your video. We also offer an opportunity to learn about Northern Lights cash awards and meet the director, Nick Higgins. If you're in the Highlands and Islands, keep an eye out for updates on this page and please do come along. We'd love to meet you!
'goNORTH' – Mercure Inverness Hotel, Church Street, IV1 1QY – INVERNESS – 1pm to 4:30pm
We are excited to be popping up at the 'goNORTH' film festival in Inverness on the 7th of June. You can come and meet us at the festival HUB at the Mercure Inverness hotel. So come on down and meet director Nick Higgins in person to discuss how you can become part of Scotland's 1st mass participation documentary. Contact us here to arrange a meeting: workshops@wearenorthernlights.com.
'Eden Court' – Eden Court, Bishops Road, Inverness, IV3 5SA – 7 June, 2012 – 5.15pm to 6:30pm
We're having a workshop at Eden Court in Inverness where you can meet Nick Higgins and find out more about how you can become part of Northern Lights. To book a place contact us: workshops@wearenorthernlights.com.
We are also having workshops across other parts of the Highlands and Island, including a Mid Argyll Youth Group Workshop, Lochgilphead & Norrie Bissel History Society Workshop, Luing - so keep checking this blog, Facebook, and Twitter to get involved and see what went on at those workshops.
We want to hear from you! If you would like to invite us to host a workshop with you, your group, or pop up at your event, contact us now. To get started and to book your place, email workshops@wearenorthernlights.com
Anyone who contributes to this project as a direct result of attending this workshop is automatically eligible for the NorthernLights £1000 Best Workshop Award.