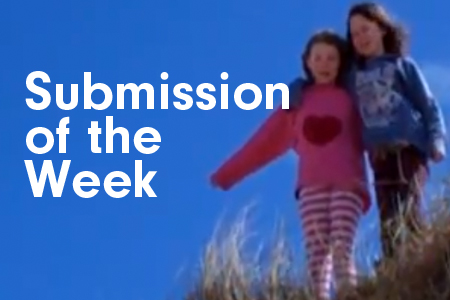 Each week we have been offering you the chance to win £100 by entering Submission of the Week.
This week's winner is a submission from Gillian Martin entitled Us vs Trump. Thanks for the great submission, Gillian, you've won our third and final Submission of the Week £100 award!
Northern Lights Creative Director Nick Higgins said,
"Northern Lights can be a platform not only for advocating the kind of change you would like to see in Scotland but also for communicating the kind of change you want to stop. This is a great example of the latter – someone using their camera as means to stand up and be heard. Well done Gillian!"
If Gillian's got you feeling like an advocate, get your issue-based submissions in as they're eligible for the Best Issue-based Award. Next week Lesley Riddoch will be our guest editor for issue-based chat so if you upload yours now means she'll see your video.
We have really enjoyed watching all of your direct submissions. As all good things must come to an end, as does Submission of the Week…
But worry not, we've got a brilliant new weekly feature coming up to get you all excited about Northern Lights and to increase your chances of getting into that all-important final film.
All will be revealed tomorrow. Until then, thanks for continuing to take part in the Northern Lights project – get involved!