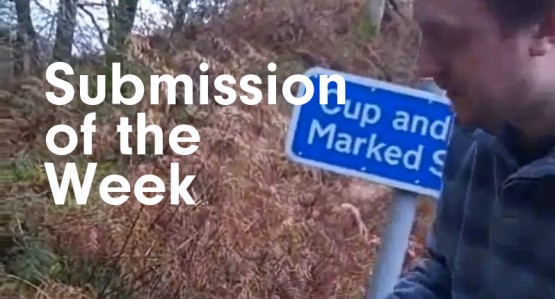 Each week we are offering you the chance to win £100 by entering Submission of the Week.
This week's winner is a Gaelic language submission from Àdhamh Ó Broin titled Clach A' Bhainne. Great job, you've won our second Submission of the Week £100 award!
Northern Lights Creative Director Nick Higgins said,
"For some, Scotland is an enchanted land and it is fascinating to receive this Gaelic reminder of what the hills or stones can tell us… or rather what the people who speak on their behalf choose to share… and is that really milk they're drinking?"
We're excited to give this award to a Gaelic language submission. While this submission includes text for translation purposes we do not require you to include text, so if you want to submit in a language other than English, please don't worry about translating it.
If you want a chance to win £100, upload your direct submission by midnight this Sunday 13 May and the winner will be announced one week from today. Please read the rest of the rules here before you upload.
Best of luck for next week!