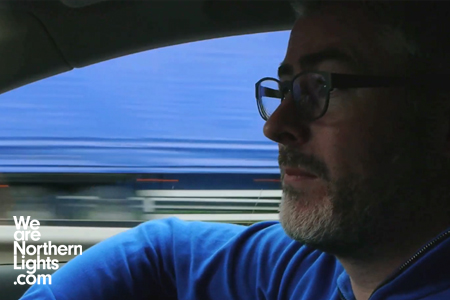 There are now less than 2 weeks to go before the final submission deadline of 21 June.
During the Northern Lights submission period we have been all across the country encouraging people to get involved. In these past 3 months we have held over 50 workshops and have received over 800 submissions! We also know that many of you have videos still to submit, so now is the time to get uploading!
On his way back from Inverness on Friday, our creative director, Nick Higgins made this short video call from the road…
As Nick says, this is the perfect time to remind participants that there are still plenty of opportunities to win a share of the £10,000 award fund.
Beyond the awards, however, this is also the time to remind everyone that these last 2 weeks will be the last chance we have to make a truly extraordinary film about Scotland.
To do this, we need you to share your hopes, thoughts, and realities with us.
Make it beautiful, make it funny, make it angry. Whatever you choose to share – now is the time to make that video and to help us explore what it means to live in Scotland in 2012.
So make the first step, take out your camera, and get involved!