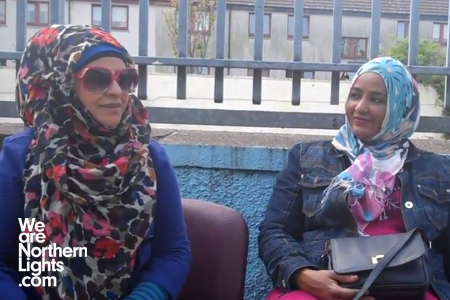 This week, Northern Lights is joined by a new guest editor: Gaelic speaking film producer Chris Young (The Inbetweeners).
We are spending the week talking about multi-cultural Scotland and the myriad languages and cultures that we observe in our everyday lives.
People from all over the world choose to live, work, and study in Scotland. We can see this from the faces around us, the buildings on our streets, the festivals we celebrate, and the food we eat. Northern Lights wants to capture this diversity.
Do you have a mixture of cultures within your family? We want to hear from the different generations. Tell us in English – this might even include Scottish dialects like Doric - or, even better, in non-English. Commonly spoken languages in Scotland include Scots Gaelic, Polish, Punjabi, and Cantonese.
What languages do your family, friends, and neighbours speak? We look forward to hearing them!
Upload your Non-English submission for the chance to win the £750 Non-English Award, or join in the Twitter chat  this week using #NLnonEnglish.