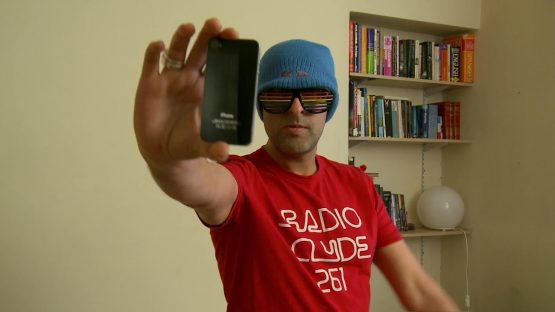 Northern Lights is open for more submissions! There won't be another feature film but we will showcase all submissions on the website, championing some of the best ones on a regular basis, so keep 'em coming!
There is a side we don't like about the submission process; having to turn away great videos that don't follow our submission guidelines so we thought we'd summarise some of the key points to help you get your video onto the project.
We've also received lots of questions via Facebook and Twitter so hopefully this should answer those too.
1. Please do not add a soundtrack to your video. We've had to reject some fantastic submissions this week because the videos contained music from The Specials, The Black-eyed Peas and others famous bands. If you don't have permission to use music in your video we won't either. Please remove the music and re-upload.
2. Please no text. If you put titles or subtitles over your video is unlikely we will be able to use it. If you are selected for the final film you will be credited as a co-director so please no titles or credits.
3. Duration. Videos are uploaded to Northern Lights using the YouTube video platform. YouTube requires videos to be a maximum of 15 minutes long and file sizes need to be under 2gb.
4. Documentary. We are looking for video submissions which document your life and your Scotland. You can be as creative as you like with this however please no drama or trailer submissions.
5. Branding. If you have something to say about an issue that is important to you then this is the place to say it. We welcome anyone with a issue-based message. Unfortunately this isn't a platform for promoting a company or organization's livery.
6. Raw unedited footage. We really want raw footage however we have accepted some edited videos as they have moments we think are interesting. That said, a direct response to the 3 questions increases your chance of being in the final film.
For more top tips on making a video visit the Take out your camera… section of the site and watch Sanjeev Kohli and pals prepare, shoot and upload a video for Northern Lights.
You can also download our easy-guide which summarises the info in the video here.
Perhaps you are part of a group who meets regularly, like a film or book group or school class and you'd like to Host Your Own workshop. For more information click here.
All the information is available in our FAQs too.
If anything else comes up, post a comment on our Facebook page or send us a Tweet!
There really is no excuse. Show us what you can see!