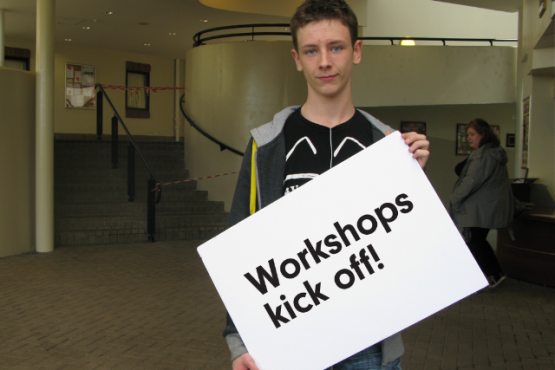 We are excited by our first workshop taking place yesterday – delivered by Diversity Films. Participants made their own videos and uploaded them to the Northern Lights website.  Soon, we will be hitting the road and taking different types of workshops across Scotland to an area near you, and also offering you the chance to host your own. At the workshops you could learn film-making skills or develop your ideas, and hopefully make a bunch of new friends. Plus, any video that results from a workshop is eligible to win the £1000 award for 'best contribution from a workshop'.
If you are thinking of taking part in a Northern Lights workshop but don't know what to expect, here's what happened at Diversity Films 2 day workshop.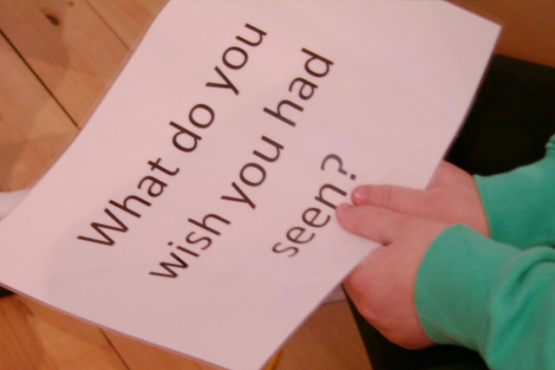 The workshop spent the morning in lively discussion about what they thought should be in a video about Scotland. They discussed what they could see now, what they saw in the past, and what they hope to see in the future; this was a great ice-breaker and the teams were cemented.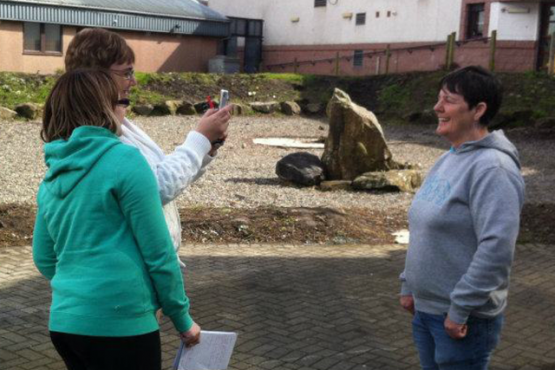 They went out with their cameras to Tanhill shopping centre in Paisley to capture a slice of Scotland and ask passers-by what Scotland means to them. Along the way they picked up camera skills and enjoyed working as part of a team.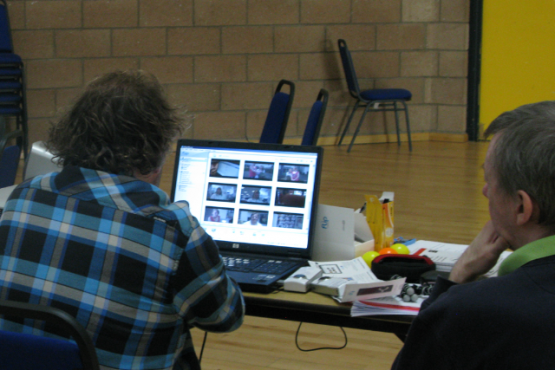 Finally, after a fun shoot the workshop returned back to base and uploaded their video to the Northern Lights website which couldn't have been easier. You can see the uploaded videos now in our submissions.
We're running 2-day intensive workshops like this Diversity Films one; If you're interested come along. If you can't make it along to one of our workshops, why not host your own? You can be a book group, knitting club, a football team, a school class, or just a group of friends. Get in touch with us if this is something that would interest you and we'll give you all the information you need to get started. As well as these options we will be having shorter 'pop-up' workshops all across Scotland delivered by our Director Nick Higgins where you can develop your film ideas.
That's not all – any video resulting from any kind of Northern Lights workshop will be eligible to win our £1000 award for 'best contribution from a workshop'.
So come meet some new friends and find out what Scotland means to them – and to yourself! Follow the conversation about workshops on Twitter and Facebook, and check out the Northern Lights workshops in your area.