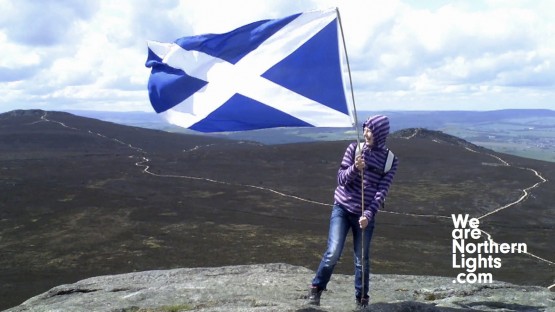 The journey continues for the film, after so many great Scottish screenings, we are very pleased to announce that to celebrate the Scottish national day of St Andrews day, we are digitally releasing We Are Northern Lights across North America, including USA and Canada.
Working with our friends at Distrify we will make the film available to viewers on Video on Demand from the 30th of November. We are very excited about this, and are looking forward to hearing your thoughts from across the Atlantic about Scotland's first national home video!
To watch the film just simply follow the link to our player below, and choose 'rent film' and follow the instructions.
http://wearenorthernlights.com/northern-lights-trailer/
If you have friends and family in the USA or Canada you can send them the link above, or share it through Facebook and Twitter simply by clicking the 'share' button in the top right corner of the player.
Finally, to everyone, we wish you a wonderful St. Andrews Day 2013!
From all the team at We Are Northern Lights.