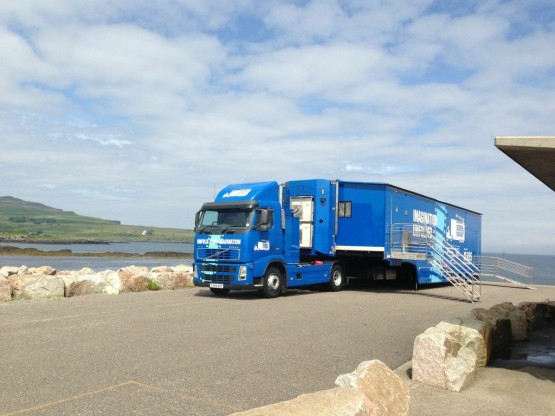 Screen Machine mobile cinema van comes to Isle of Eigg, Scotland
We're bringing it all back home this autumn
Well folks we had yet another magical screening the other week up on the gorgeous Isle of Eigg and that just about wraps things up for the summer now.
Our Screen Machine tour went incredibly well with great feedback from new viewers across the west coast and Highlands, including a few inspired punters who have been lucky enough to borrow a Flip Video Camera to film their own footage for our next phase.
So what's next for the film?
After nearly 200 screenings we're taking a brief summer recess before we return with some more exciting news in the autumn. As part of our commitment to bring the film back to the communities who helped make it happen, we now want to encourage community groups and clubs to host their own screenings this autumn.
Perhaps you took part in one of our workshops or are involved in a group that meets on a regular basis, like a youth club or local charity? If so, drop us a line!
So what's the deal?

We'd be happy to let you screen the film, free of charge, on the proviso that:
You have suitable facilities to show it (a room, chairs, laptop, projector, speakers etc)
You're able to provide an audience and help promote the screening
AND most importantly…
You're able to provide a participatory element, so that the audience can either pick up their cameras after the screening and document their changing Scotland or engage in some other kind of community activity.
This last point is the key one. We believe our film is an inspiring example of what can be achieved when people come together and we'd like groups to use the film to inspire others to get even more involved with their local communities.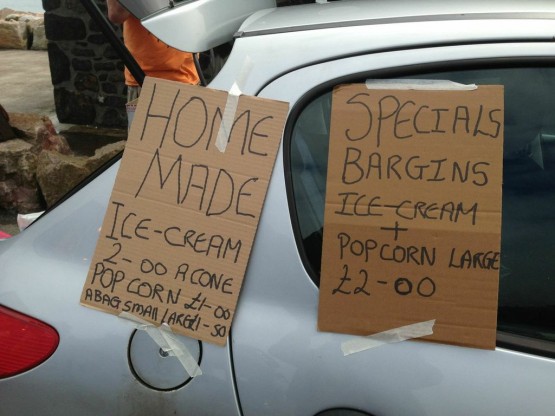 Our main form of participation is, of course, filmmaking and we would love groups to make short videos to submit to our site, but we welcome other suggestions for local activity too.
Get in touch
So if you'd like to host a screening and feel you meet these criteria, please complete this brief form. Just make sure you tick the Community Screening box and we'll be in touch for more detailed info shortly.
We will review all applications and get back to you by early September at the latest.
Phase Two
For those of you who have already started filming material for the next phase of the project, please store your original footage and perhaps upload the footage to your personal Vimeo or YouTube accounts and await further instructions after the summer. So long as your work concerns Scotland, its past, present or future, we will be interested in it.
So why not make the most of this glorious weather, natural light and long days, to make and share something truly special this summer?
Thanks and enjoy the balmy days ahead!
Nick and the team