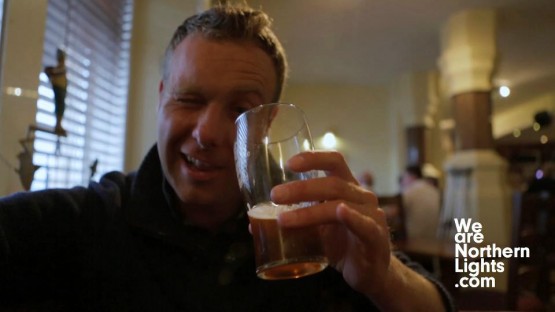 Last Call for Free Screenings!
Last month we announced our plans to run free community screenings across Scotland, bringing the people's home movie back to its roots.
We've had a great take up so far, with screenings organised on the Isle of Muck, Skye, Edinburgh, Heriot in the Borders, Knoydart and North Berwick, among others.
Want a piece of the action? Now's the time to tell us!
The final booking deadline is Monday 30 September.
Book it now
If you want to share the film with your community, drop us a line and we'll book it in for you.
Email us at: hello@wearenorthernlights.com
We'll send you what you need and we'll help you promote it too.
Other News
We also wanted to share some news of another documentary project from the NL creative team.
Hidden Gifts: The Mystery of Angus MacPhee
Directed by Nick Higgins, Hidden Gifts is a creative documentary exploring the mystery of art and mental illness. It tells the fascinating story of Angus MacPhee, who wove clothes from grass. Diagnosed with schizophrenia in 1946, Angus was taken from his home on South Uist to Craig Dunain psychiatric hospital. For 50 years he did not speak a single word to any member of the hospital staff – his secret grass weaving his only form of expression.
The film is being screened in Paisley on 9, 17, 18 & 19 of October, as part of the Scottish Mental Health Arts & Film Festival.
There will also be other screenings of Hidden Gifts in Perth and Inverness in October.
You can watch a clip from Hidden Gifts
A DVD is also available to buy from Lansdowne Productions
There will be further exciting news about We Northern Lights very soon too, so stay tuned for that!
All the very best,
From Nick and the team.