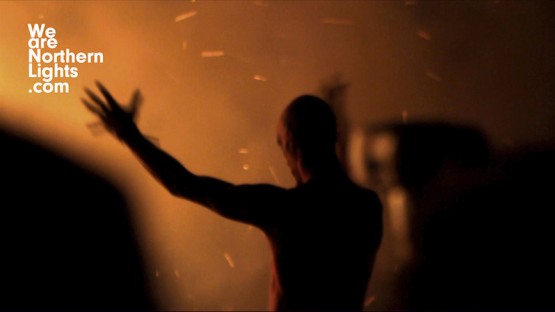 These are the 121 directors, submitters, and creators of all the footage which make up the feature filmWe Are Northern Lights .
Their submissions were selected on the basis of what worked best with the final film, in narrative, style, and content. In light of the quality of the over 1500 submissions we received it was a very (very!) difficult task to select the final material. If your work was not selected for the final film, please know we are deeply appreciative of your contribution to the project, and the creativity and vision of all the submissions has truly shaped and inspired the final film.
If your name is on the list of co-directors below and you havent yet heard from us via email, please email us on  hello@wearenorthernlights.com as soon as you can…we have attempted to contact all of you but there are still a few of you we have yet to hear back from.
So, to all of the co-directors, congratulations! We thank you and salute you, and look forward to seeing you all at the regional premieres of the film
The 121 Co-Directors of the We Are Northern Lights feature film are:
Lindsay Brown
Justin Owen
David Mackenzie
Calum Maclean
Pauline Johnson
Norman Bissell
Amand Connor
Kev Mclaughlin
Ken Jack
Àdhamh Ó Broin
Anita Norfolk
Paul Fegan
Billy Sangster
Christina King
Soozie Tarkenter
Scott McKelvie
Etienne Kubwabo
Gary Cullen
Kerry Louise Leonard
Andrew Williams
Noreen Real
Elena Sedounouv
Darren Dowling
William Dowling
Betty Allardyce
Scott Ironside
Leo Bruges
James Houston
Hamish Ian Finlay
Alastair Cole
Jamie Price
Chris Robertson
Connor Duff
Mike Donald
Simon Sylvester
John Haydock
Martin Glegg
Colin Stephen
Julien Pearly
Tine Rillaert
Peter Terner
Amanda Patterson
Glenn Cormie
Brian Sweeney
Jamie Gillespie
Lucy Conway
Andrea Sayers
Emily Ward
Andy Low
Melanie Low
Gordon Old
Paul McCann
Jean Donaldson
Lindsay Allardyce
Gary Brown
Andy Wales
Patrick McKinley
Peter Mackie Burns
James Madden
Scott Morrison
DT Wilson
Thomas Stenhouse
Sophie Morrish
Bubble TV
Andrew McNeil
Walter Haywood
Elena Kholkina
Deborah MacVicar
Anne Corrance Monk
Gillian Martin
Paul Bissett
Ross Colquhoun
Jason Roseweir
John Sharp
J Scott Murray
Daniel Griffin
Demelza Kooij
Fynn Elkington
Scott McGoldrick
Hannah McAndrew
James A Robson
Jim Monaghan
David Calder
Laura Dolan
Hannah Rastell
Guy Thomson
Greg Hughes
scotscapian
Lorna McAdams
Amy Bartraham
Kellie Donnelly
Renée Slater
Jacqui Innes
Maria Duncan
Peter Thomson
David Graham Scott
Jim Dallas
Chris Ferguson
Teresa Bell
Leo Saidenough
Marie Olesen
Nicholas Quinn
Eilidh Robertson
Andrew Merson
Chris Leslie
Lizanne Phee
Allan Groves
Corinna Kidd
Frazer Watt
Mark Beagan
Jack Archer
Liam Young
mpvt
Robert Burns Museum
Mehmet Kozal
Stuart Crawford
Sahra Bhimji
Lu Martin
Nicola Whyte
Abigail Howkins
Eilidh Murdoch